NavCad
Questions or comments?
Info@hydrocompinc.com
---
NavCad is for the prediction and analysis of vessel speed and power performance. It also provides for the selection of suitable propulsion system components – engines, gears and propellers. NavCad can be used for the design and analysis of virtually any type of monohull or catamaran – from large displacement vessels to fast planing craft.
Click here to view the NavCad product brochure with additional details and specifications.
---
Features
Bare-hull resistance prediction
Steady-state propulsion analysis
Added resistances
Propeller selection
Hull-propulsor interaction
Vessel acceleration
Supplemental analyses
Used By
Naval architects and designers
Hydrodynamicists and researchers
Ship and boat builders
Propulsion equipment manufacturers
Navies, coast guards & schools
Applications
Merchant ships and naval vessels
Small ships and work boats
Motor and sailing yachts
High-performance vehicles
Special craft and vessels
Propellers (open & ducted)
Waterjets
SPP, CPP, CRP propellers
Custom propulsors
---
---
New! Watch the video introduction to NavCad!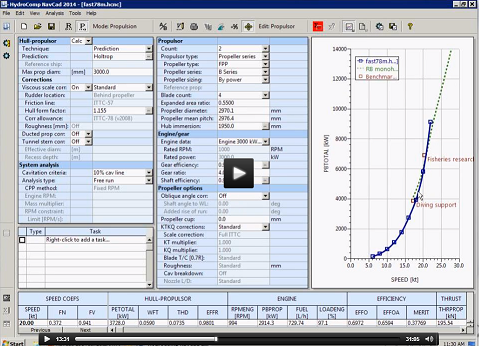 Analyze performance from hull to engine…
NavCad is the most complete platform for modelling vessel speed and power performance. With NavCad, you can design and analyze the following type of vessels:
Displacement
Semi-displacement
Planing
Sailboat
Catamarans
SWATH
Submarines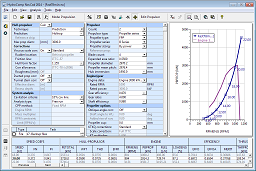 Utilize the most extensive resistance library…
Why limit yourself to simple analyses when NavCad includes over 40 resistance methods for every shape and size of vessel! Use the Method Expert to rank prediction methods based on the speed regime, hull parameters, and availability of hull details (bulb or immersed transom data, for example).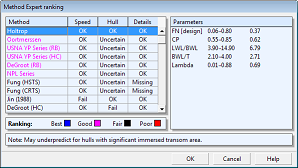 Evaluate any propulsor type…
From conventional propellers to high-performance waterjets and surface piercing propellers, NavCad will calculate the hull-propulsor interaction coeffecients, thrust, power, and RPM. NavCad can evaluate the performance of different engines and gearboxes, as well as find optimal solutions for propeller diameter, pitch, blade area ratio, and gear reduction ratio!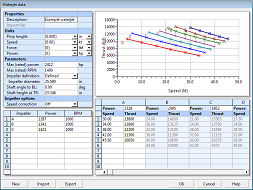 Ensure accuracy with integrated validation…
NavCad provides you with vital feedback regarding the performance of your vessel. Use Confidence plots to compare your analysis to historical "best case" minimum drag and power limits! Use Benchmark vessels to quickly compare your results to other vessels in service and compare prior NavCad projects using the custom plotting options.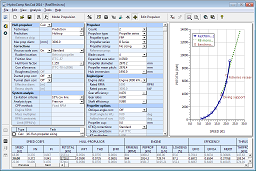 Gain an advantage with advanced analyses…
The advance features in NavCad allow you to go beyond speed prediction. Quickly analyze a project for bollard tow pull, or determine time-to-speed using an acceleration analysis. Expand model test data, back-engineer hull-propulsor interaction data from known vessel performance, even align analysis models to similar vessels. Use supplemental analyses to check hydroacoustics, sinkage and trim, dynamic stability, and much more!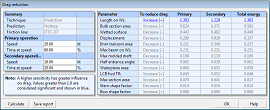 Impress with professional reports…
When you have completed your analysis, you can quickly generate summary reports. These professional reports can document the analysis for your clients. Save your reports in Adobe (PDF), Word (DOC), or Excel (CSV) formats!